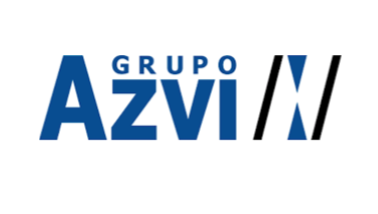 AZVI GROUP (http://www.azvi.es)
The Azvi Group is a modern, diversified and international company with centennial experience in various industries; construction, railway and real estate. The company is known for its highly professional and skilled team, and for having an edge specialization in all the businesses units they operate in; Azvi Constructions, Cointer Concesiones, Traccion Rail (railway) and Azvi Inmobiliaria (Real Estate). The Headquarters are in Seville, Spain.
Position:
Our aim is to incorporate an ENGINEER FOR TRAINING in our activities in Norway. Every year AZVI hire newly graduated Civil Engineers without prior experience (Bygg- og miljøteknikk sivilingeniør) to join our national and international subsidiaries, and to train and develop within our international work force and culture.
The main functions for the newly incorporated engineer would be:
Training & development in all areas related to planning and organization of operational tasks: hiring, dimensioning of resources, managing deadlines, controlling budgets, etc. with close supervision and tutelage of his/her mentor.
Collaborate with the activities and the tasks that periodically are assigned as part of the training.
Accompany the Production Manager, Site Manager or any other department supervisor in assisting internal meetings or, when appropriate, meetings with clients, subcontractors and/or suppliers.
Learning & training all aspects related to the economic management of work under close supervision and tutelage of his/her mentor.
Support the technical team with control & supervision as part of experience based learning.
Collaborate in the preparation of technical and administrative documentation of the work.
Collaborate with other works, specialty areas or departments of the company as part of the training program.
Location:
The newly incorporated engineer would join one of the two units that we already operate in the Bergen area:
Contract D51 (client: Bane NOR)
Runway and superstructure of the main line for BT4, the Løvstakken depot, the diversion runways and the direct connection at Kronstad and the tail runways at Kronstad and Kristianborg. In addition, it covers track work for the new Kaigaten tram stop and the reconstruction of three sections of the main track from construction stage 1 at Kaigaten near Bystasjonen and at Inndalsveien in Kronstad, where connections to BT4 are to be made.
UTT23 contract (client: Bane NOR)
Ulriken Tunnel connecting Arna and Fløen (7.67 km), the old original tunnel (North) excavated in living rock and the connection with the new tunnel (South) will be renewed.
Duration and dates:
Incorporation as soon as possible
Contact:
For further information please contact:
Mr. Alberto Dimas Martín Flores
Ådnavegen, 81
5260 INDRE ARNA, Norway
T: +47 4139 6259
Those interested in applying, please send CV, cover letter & academic transcripts (both higher education and high school transcripts) in English. References and/or recommendations are not required but appreciated.